How to generate a group report
Start from the Home Page.
Select the WellComm Reports button, which opens a new screen.
Select the Create a new group report button.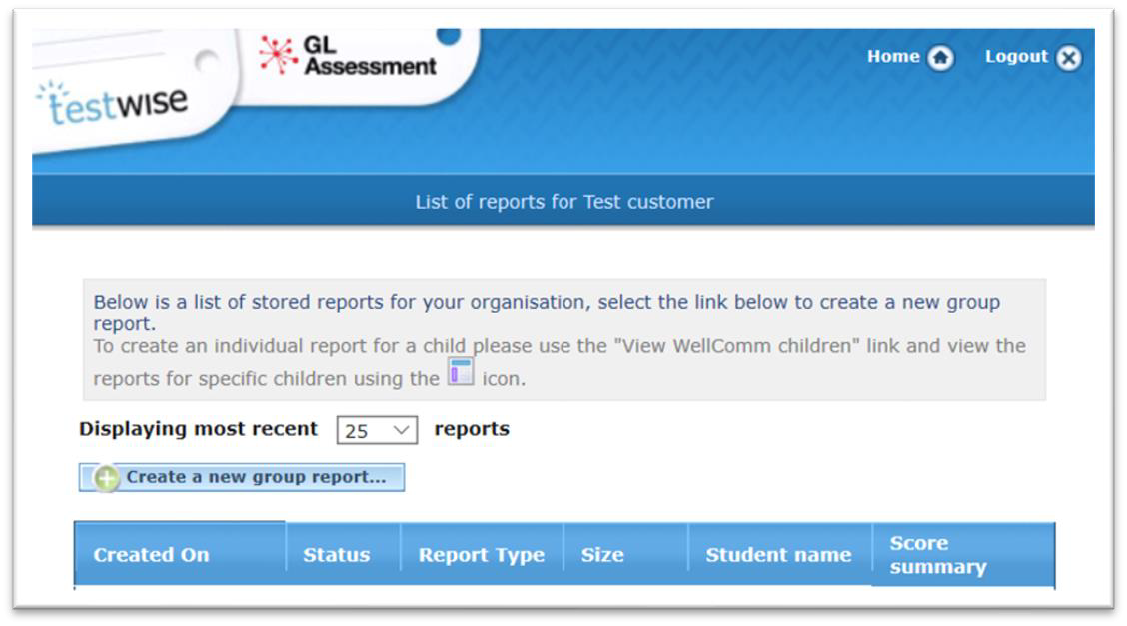 You must tick the box on the left to select the results you wish to include.
You can filter this data using a range of dates and the drop-down lists provided.
You can then choose to create either a PDF or a CSV Excel report.
You can then decide what type of report you would like to generate:
You can filter it by age style,
whether you would like to include tables, graphs or both.
Add a relevant name for your report