How to enter scores
Date of assessment
After creating a new record, you will automatically be prompted to enter more information regarding an assessment via the following page.
Enter the Date of assessment (using the same method as above).
Enter the Setting name.
Enter the class name (not a required field).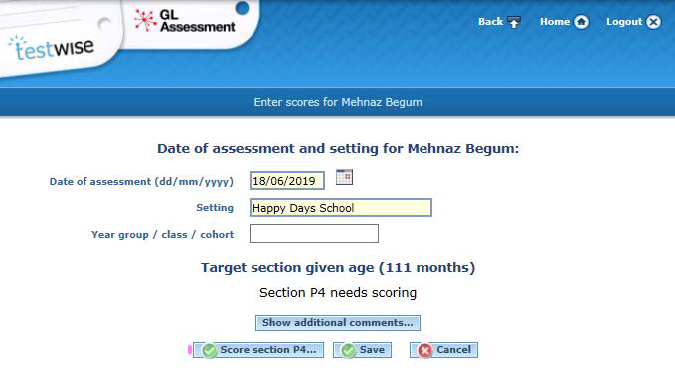 Score section
Having completed the date of assessment, the Report Wizard will automatically select the relevant scoring section based on the age of the child.
There are two ways to enter scores:
You can enter scores immediately by selecting Score section [x] button as you enter the date of assessment.
You can also enter scores from View WellComm children page (see point 0 below for details).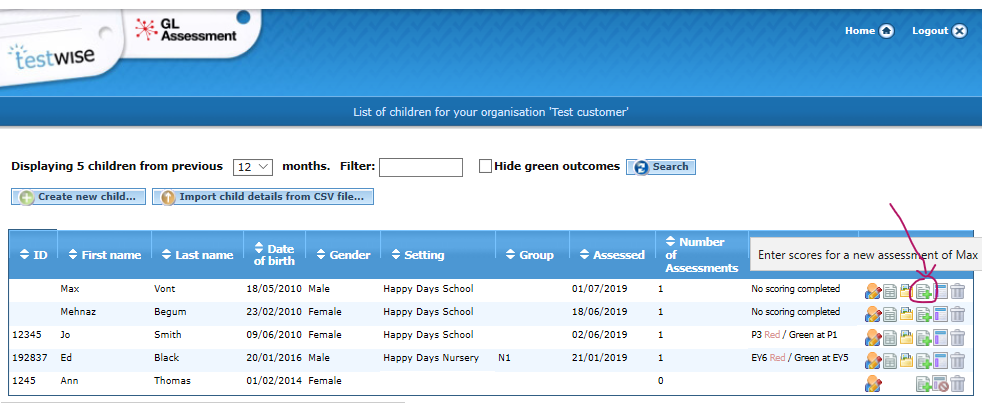 Select 'Yes' or 'No' to record what the child understands and uses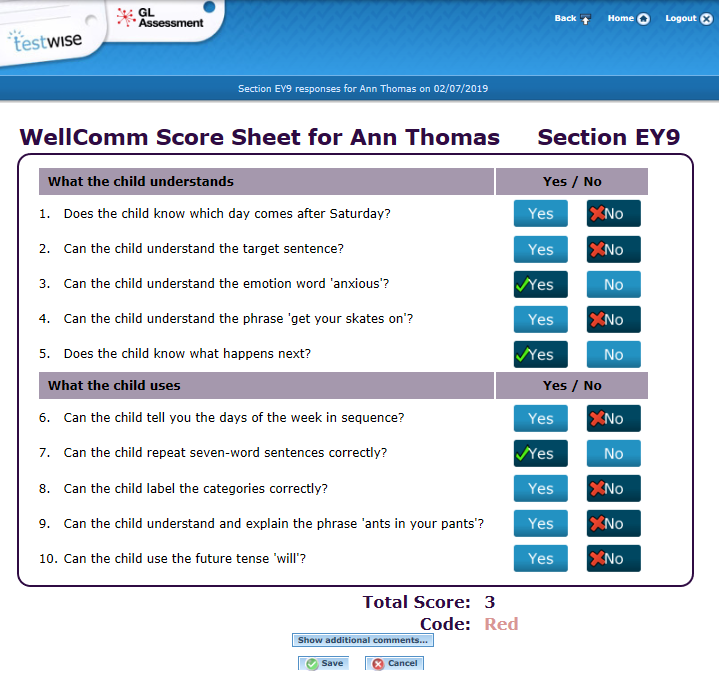 If a child achieves a red or an amber score, the system will automatically take you to the score sheet for the previous section (e.g. Section EY9 will move down to Section EY8).
If the child then achieves a red or amber score again, you will be taken to the section before that.
This will continue until the child achieves a green score, or until no green score has been achieved in any section.
Please note, if you have a subscription to both WellComm Early Years and WellComm Primary, the Report Wizard will move seamlessly between the Primary and Early Years sections.
Once a child's scores have been entered, you will be given the option to create an individual report straight away or to save the data for later use
Additional comments
Additional comments can also be added, but they will not be included in the reports.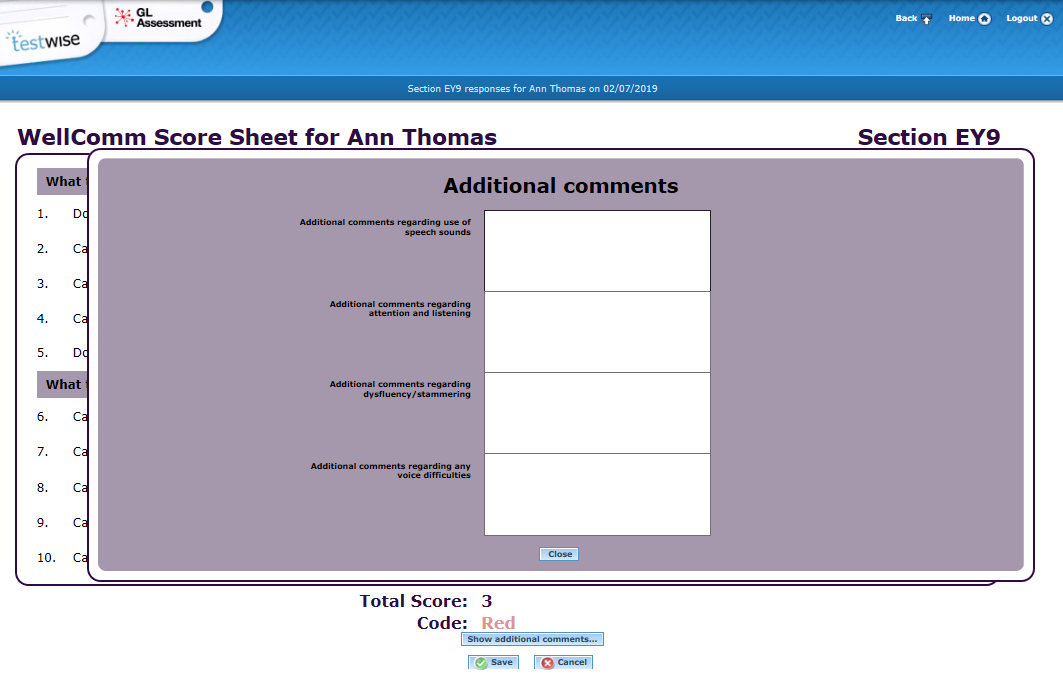 Scoring 6 year olds on the Early Years/Primary overlap
If you have a subscription to both WellComm Early Years and WellComm Primary, then there is an overlap with Section 9 Early Years and Section 1 Primary at 6:00 (72 months).
When entering results in the WellComm Report Wizard, you will be given the option to score:
EY 9 (for Early Years, Section 9)
P1 (for Primary Section 1)