Restore Deactivated Students
When you restore a deactivated Student user, it means that they will reappear in the students list, with all the details that were previously associated to them, such as their date of birth. Any test results will also be available as these are not deleted when a student is deactivated but are hidden from view.  
Once a deactivated Student user has been restored, they can use the system like any other student. They can be added to sittings, complete tests and will their test results are included in reports.
How to restore students that were previously deactivated
1. Click the Students button

on the home screen. All existing Student users are displayed in the Students List here.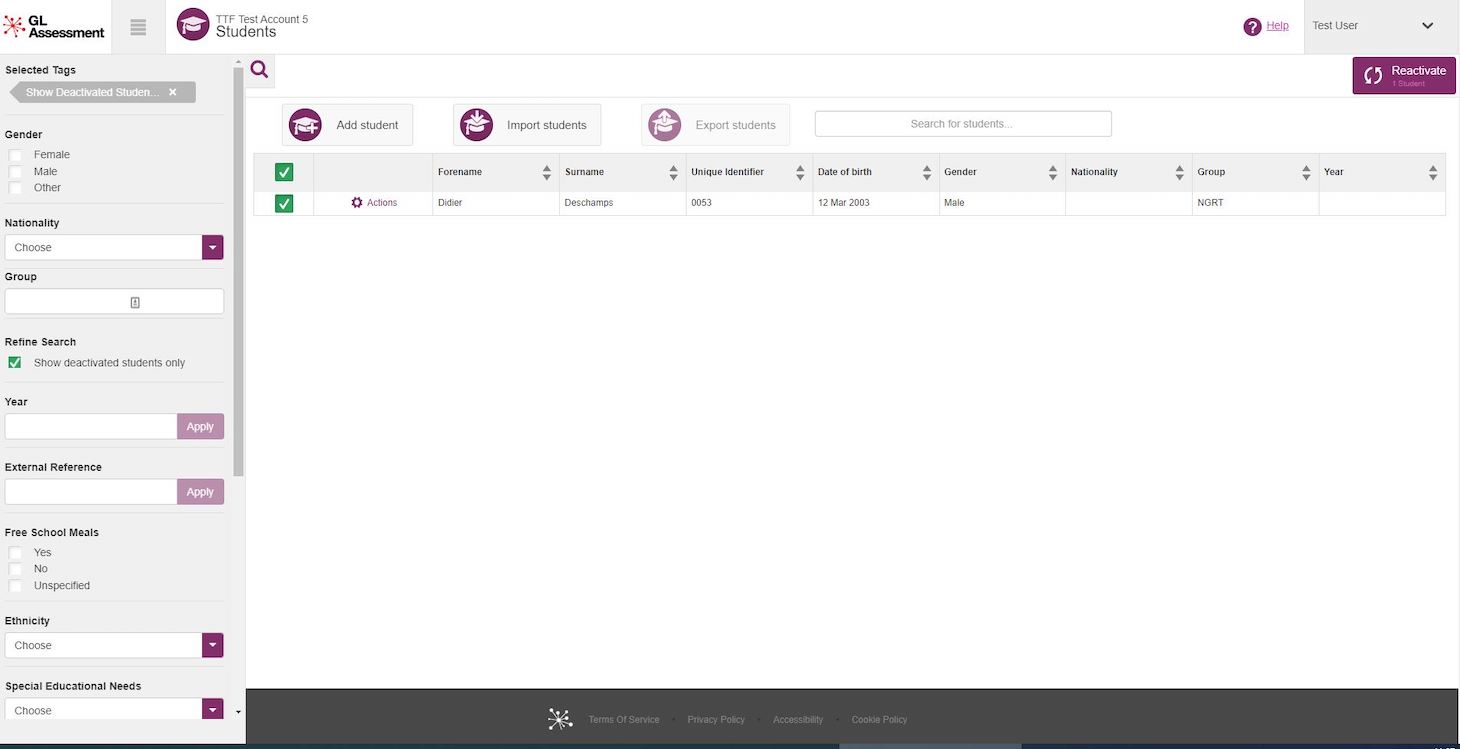 2. In the Filter Pane, tick the Show Deactivated Students Only check box. All deactivated students will now be displayed in the Deactivated Students List.
3. Select the deactivated Student(s) you want to restore by clicking on the check box

to the left of each student name. You can select multiple deactivated students, if required.
Each time you click the check box for a student, notice the following:
The check box changes colour to green .
The total number of Students you have selected is correctly displayed on the Restore button in the top-right corner of the screen.
4. Click the Reactivate button

. A green 'Student(s) Successfully Restored' message will appear in the bottom-right corner of the screen. You will now notice that the restored Student user(s) will no longer appear in the Deactivated Students List.
5. To display the updated Students List again, untick the Show Deactivated Students Only check box. You can now find the restored students user(s) in the Students List.
6. To return to the home screen, click on the GL Assessment logo at the top of the page to return to Home.