Logging In
You can access Testwise from most web browsers using your Testwise web address, your email address linked to Testwise and your password.
Testwise can be used on the following web browsers:
Google Chrome
Mozilla Firefox
MS Edge Chromium
See the Minimum System Requirements for full details of supported web browsers.
The Testwise web address for all the users in your school or organisation will be the same and will be given to you by the System Administrator.
Different users have access to different functional areas of Testwise, depending on the permissions allocated to them.
To log into testwise
1. Open a web browser.
2. Enter the Testwise web address, testwise.com into the address bar.
The Testwise Login screen will be displayed.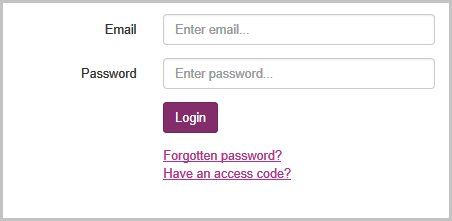 3. Enter your email address.
4. Enter your password.
Note: If you have forgotten your password, then click the 'Forgotten Password?' link and follow the on-screen instructions.
5. Click the Login button.