Testwise upgrade 2021 - US
We're introducing new features to save you time and improve reporting, ready for use on Monday 13th December 2021. Here's everything you need to know. 
Saving you time
1. Setting up a sitting
We're simplifying how you set up a sitting so now all the information you need to fill in will be on one, easy-to-complete page.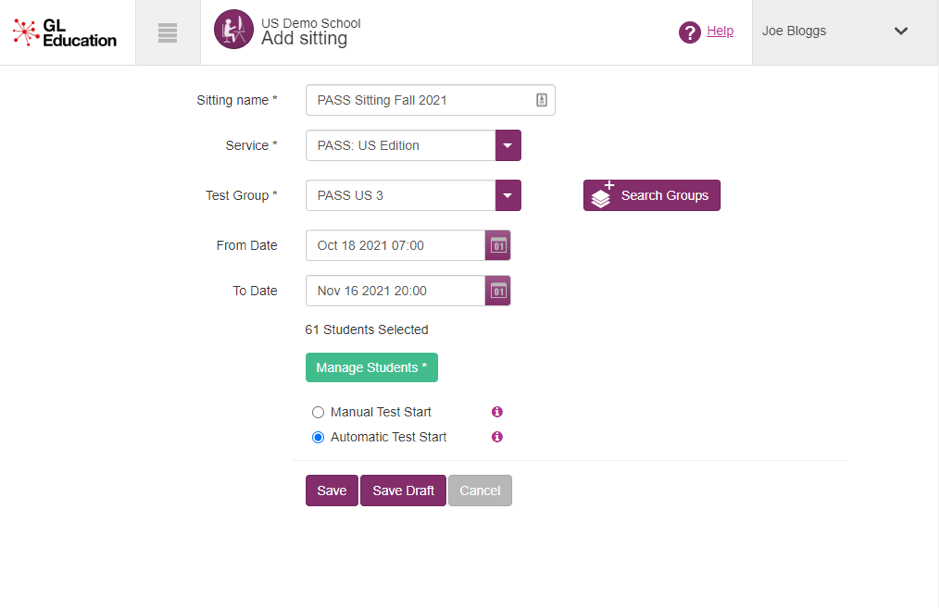 2. Accessing your reports
We'll also be streamlining the reporting section, enabling you to quickly run new reports or Excel requests and view past data all in one area, customized for you.

3. Choosing the filters that are right for your school
Flexible date range selector
Reports are no longer divided by academic year, meaning that you will be able to run historical reports at any time. So if a teacher or a counselor asks to see a student's PASS report from 2018, for example, you can deliver it within minutes.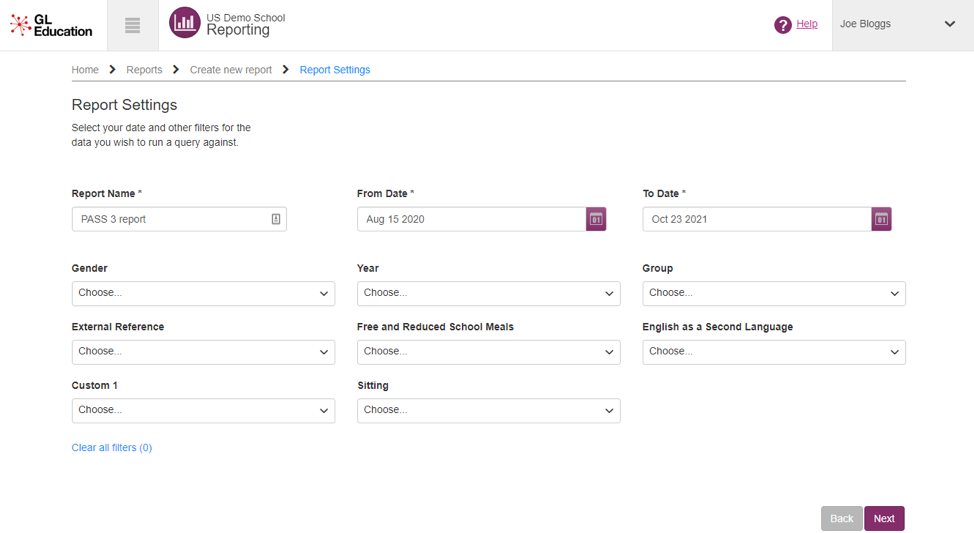 Personalized filters
We know that every school is different, so we don't want to take a one size fits all approach on Testwise. That's why, when you create a report, you will only see filters which are applicable to you and your students. Using these filters, you will then be able to create custom reports for different groups of students in your school.

New online reporting
1. View all your students' reports online
We're moving all reporting online, making it much easier for you to access your students' data.
You can sort your students by key characteristics (such as grade, class, or gender) or by their results in order to help identify intervention groups based on individual scores.
If you still want to access or share your reports as a PDF, that option remains available.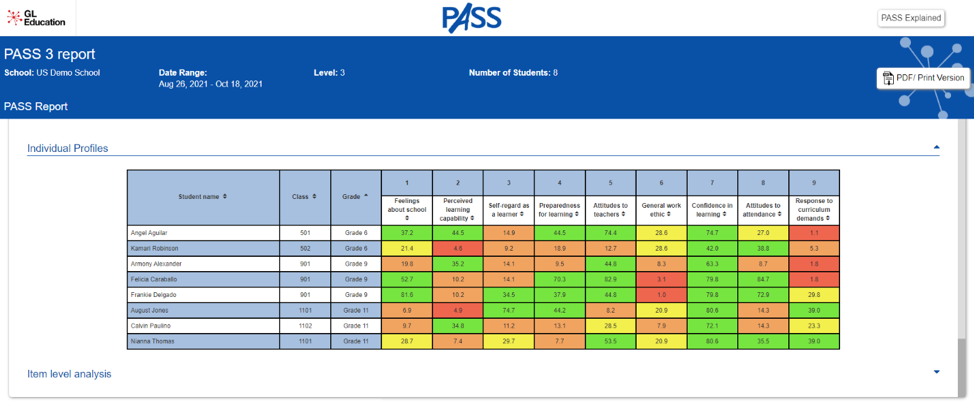 2. Focus on the data that will help you most
When you're using PASS, your data will now be much more granular. In the example below, you can hover over any of the questions in the reports to clearly see which question your students were answering. This then enables intervention to be much more targeted to particular issues that may be holding a whole class or grade back, for example improving teacher feedback and encouragement as shown in the chart.

Improvements for school groups
1. See all your schools' data at once
If you manage data for multiple schools, the ability to see an overview of all your schools at the same time is extremely powerful. We're very excited to be launching a dashboard which will enable you to either view a single school or view all your schools at the same time.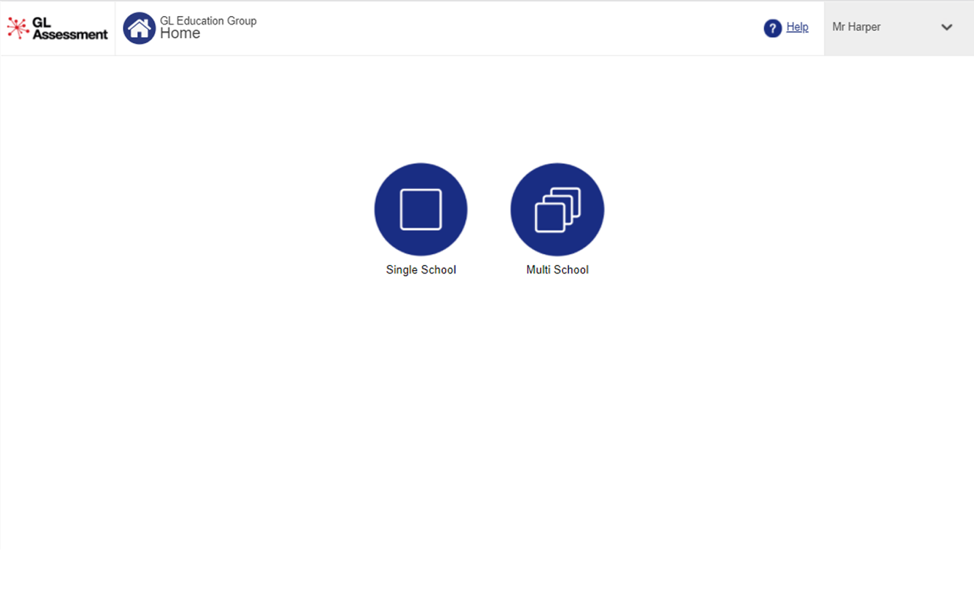 Like this, you will now be able to switch more easily between your schools, while managing and uploading students and data at a multi-school level.
See the changes in action
We've created a video, demonstrating some of the benefits of the changes coming your way!
FAQs
When is the Testwise update happening?
The update will take place on the weekend of Friday, December 10th to Monday, December 13th ready for you to use from Monday the 13th. Please do not set sittings during this time as Testwise will be unavailable from 11am ET Friday.
What do I have to do to prepare for the Testwise update?
Bookmark this URL - When the upgrade goes live, we will be moving over to www.testwise.com - make sure you bookmark this new URL as all your credits, sittings and reports will be found here after the switch.
Do not plan to survey students on Friday, December 10th - The update will be made beginning on Friday and through the weekend, and we expect the system to be down for the duration of this window. It will be ready for use on Monday, December 13th. Any sittings you have already created for future dates will migrate to the new system.
Make sure you know your login details - Once the update goes live, you will be asked to reset your password. Please make sure you know the email address you use to log in so that you can complete the required steps.

Will all my data move with the update?
Yes, all existing user data will be moved automatically with the new update.
What will happen with any existing sittings?
Any sitting that you have set up before the update will also be moved over automatically.
Will the URL that students use to take surveys remain the same?
No. Students will now access the PASS survey at https://www.testwise.com/platform/code. Any existing access codes will not work at the old URL, and students will need to use their codes at this new URL to take PASS.
Will I be able to run reports for sittings taken before the update?
Yes. All previous unarchived reports will still be available and you will be able to create new reports for sittings taken before the update.
Can I still test when the update is in progress?
The upgrade will require downtime of the platform, however we will keep this at a minimum to minimise any disruption to testing. Please be assured that all sittings set up in advance of the update will be carried over on to the new version of the platform.
I have a question about the update - who can I talk to?
If you have any questions at the moment, we recommend speaking to your educational consultant or dropping us an email at [email protected].