Value Added Service
"Value-Added dashboards really showed the good work we do and have given us greater confidence in our Value-Added message as a school."

Chris McIvor, Head of Key Stage 3, Campbell College Belfast
The GL Education Value-Added Service provides a quantifiable measure of the impact your school's teaching has had on its students. The service provides evidence that gives a richer understanding of a school's performance considering the starting point of each student using CAT4 as the baseline measure.
The information is delivered via an easy to use dynamic dashboard that allows you to carry out detailed analysis into the performance of groups, subjects, cohorts and individual students. Not only that but you can also compare your results against the average of other schools using the service.
"The new value added service offered by GL Education in conjunction with FFT is a great step forward in helping international schools analyse their progress data against CAT4 potential in an interactive and visual way."

Mark Shahparaki, Deputy Headmaster, Rashid School for Boys, Dubai, UAE
How can you use the information?
Measure the impact of teaching and learning on students' actual attainment scores
Pinpoint academic performance strengths and weaknesses
Inform development plans, inspections and accreditations
Demonstrate school performance to parents and other stakeholders
School summary dashboard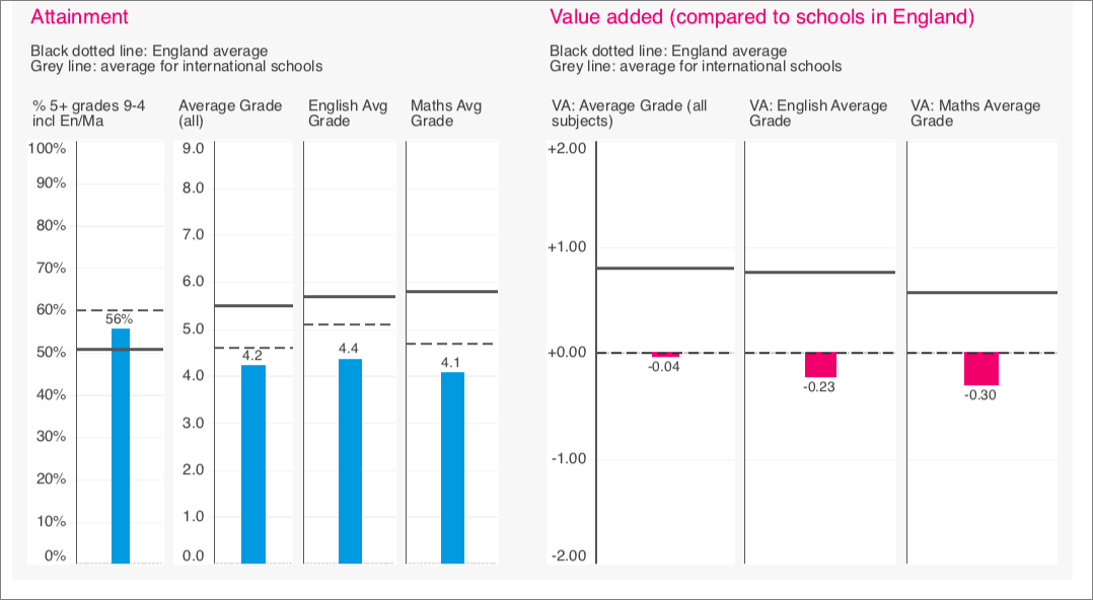 Student group dashboards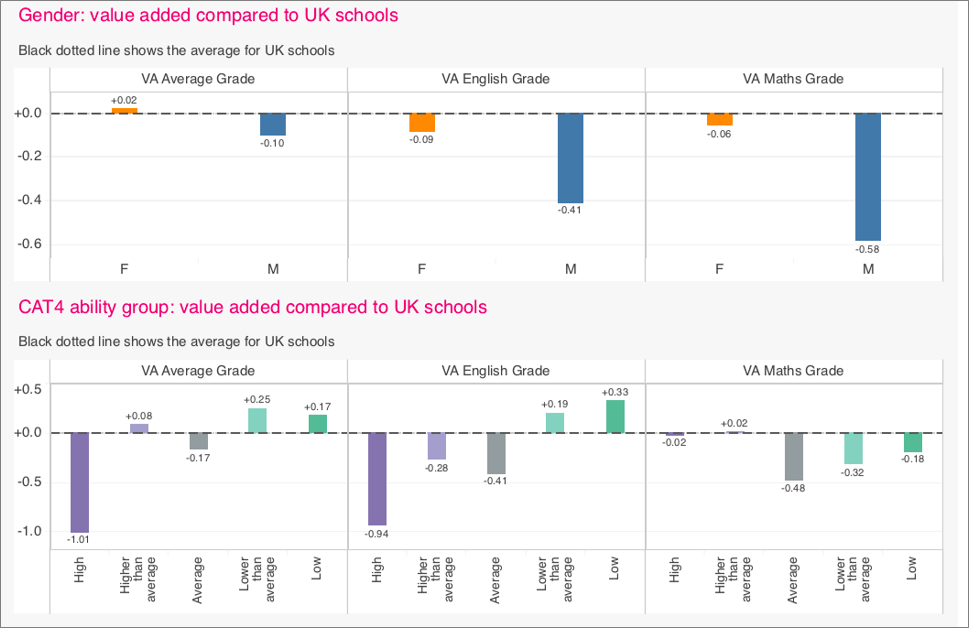 Scatterplots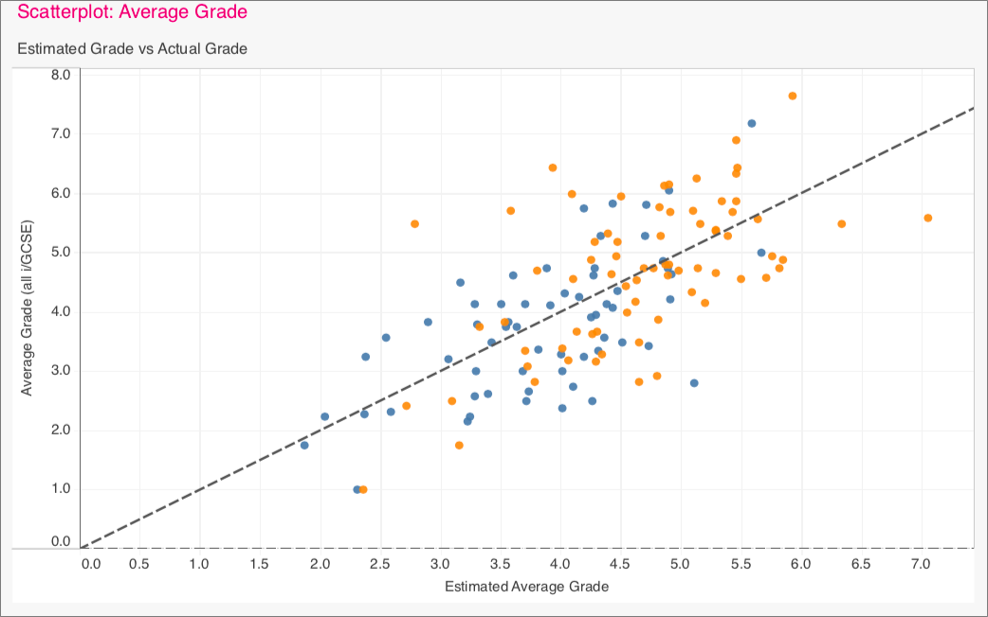 Subject dashboards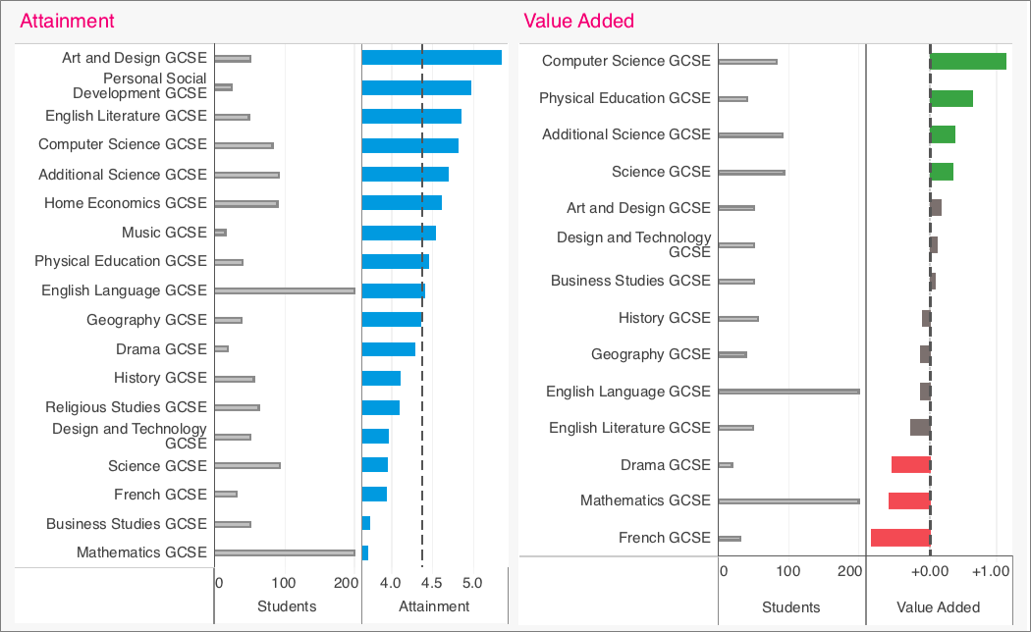 How does it work?
The GL Education Value-Added Service uses several data inputs including overall CAT4 score (mean SAS), CAT4 scores in each of the four batteries (verbal, non-verbal, quantitative and spatial), gender and month of birth. These inputs are used together to create an indicator for each student, which can be compared to actual exam performance to create a value-added score for each student, subject and overall school performance. The increased accuracy means a more powerful analysis in which schools can really see where they are making the most impact and for which types of students and in which subjects.
A school can look at attainment and exam results, to see how well they are doing, but value-added takes account of expected and actual attainment data where each student started from and the progress they made relative to other, similar students. The value-added allows you to monitor trends over time by looking at year on year comparisons. This information across the whole school will help school leaders in driving improvements.
About the Fischer Family Trust (FFT)
GL Education and The Fischer Family Trust (FFT) are working together to provide the Value-Added service. The FFT is a not-for-profit organisation specialising in the analysis of school performance data and providing value-added analysis to over 15,000 schools in the UK and internationally.
Get in touch