Post-testing essentials
Welcome to the PT Series post-testing essentials training!
This training covers five key points in 35 minutes to ensure you are confident in your post-testing strategy:
A review of the PT Series & key terminology
Using PT data to understand groups or cohorts and inform curriculum planning
The individual analysis – using PT data to support students on an individual level
Progress Categories and Combination Reports, for those of you who are using CAT4
A case study, illustrating a school using the PT Series in action
A look at the continued support GL Assessment offers post-testing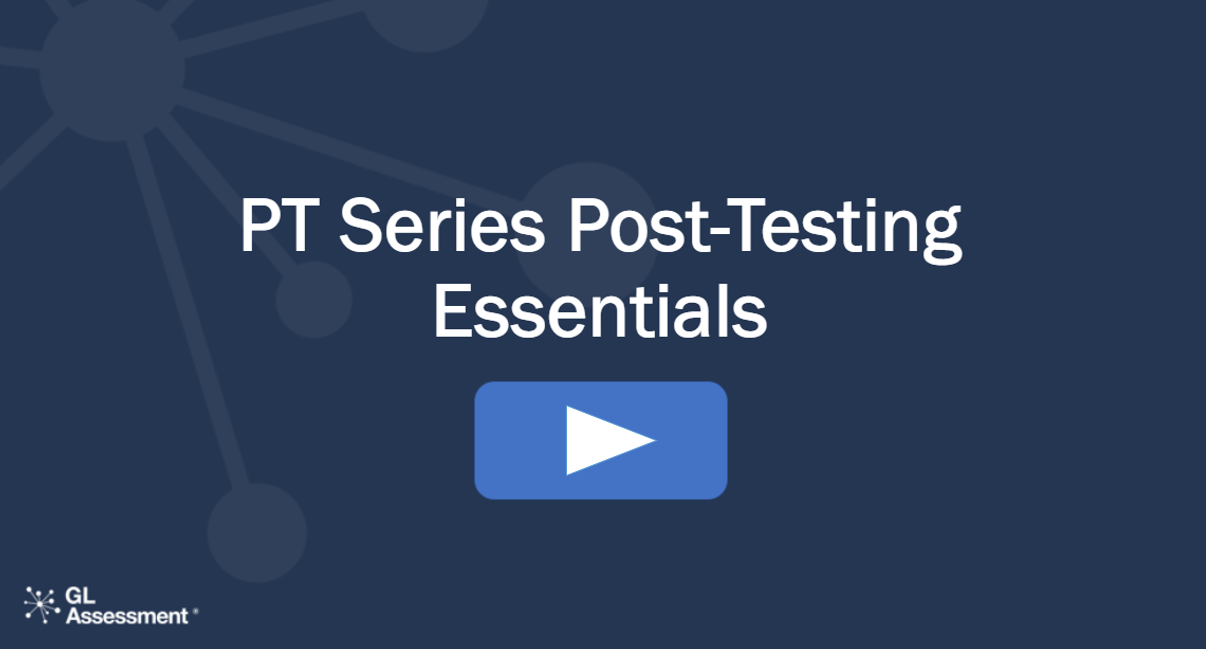 Book an Assessment Insights consultation
For further post-testing support, we highly recommend booking in a free one-to-one data consultation with our Assessment Insights Education Advisers to help you maximise insights from your assessments. Please click here to find out more and to book your consultation. 
Please note, if your school is part of a multi-academy, please contact your dedicated Educational Adviser. If you are unsure of who you are Educational Adviser is, feel free to use the above form and we will be in touch.