Stage 2
Welcome to CAT4 in-depth training for senior leaders!
Please find here the CAT4 Stage 2 training sessions, which will provide you with more in-depth information to further support your understanding of CAT4 data and reports.
Session 1 covers:
The CAT4 Senior Leader Repot
The CAT4 Group Report for Teachers
Data "Lenses"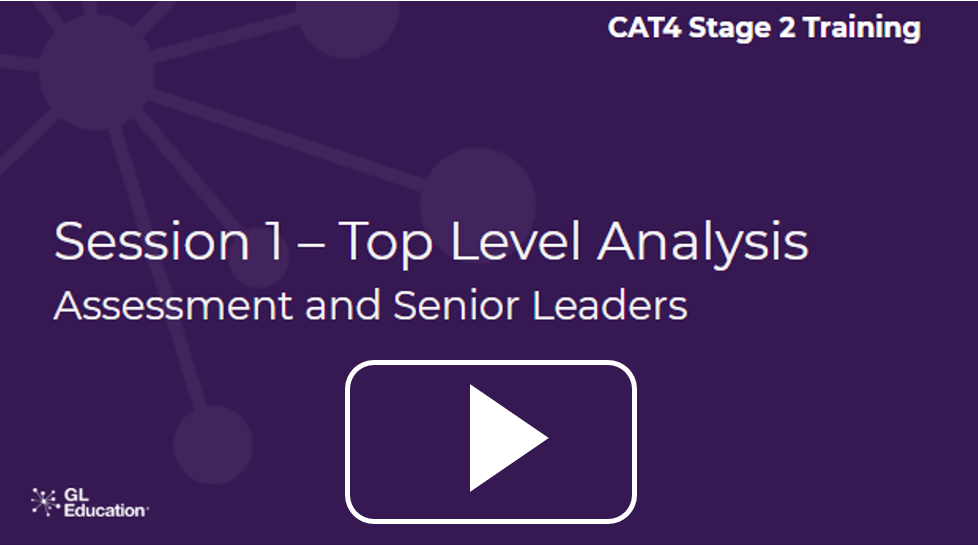 Session 2 covers:
The CAT4 Excel Report
The CAT4 Individual Reports
The GL Value Added Service