Administration
Suffolk Reading Scale (digital only) will not be available after 3 December. Contact [email protected] for support
Each student will need their own personal computer with a high quality mouse and set of headphones. You are advised to check that headphones are working and that sound levels are appropriate before logging on to Testwise.
For information on Sittings go to:
https://help.testingforschools.com/display/HOH/Sittings
When students are settled, explain that they are going to take a test that will show how well they understand what they read. Further explain that the test starts with some practice questions to get them used to the real questions and that all instructions are on the computer and that they should work through this section at their own pace.
The practice section begins with the following screen (or a similar one, depending on the level of the test):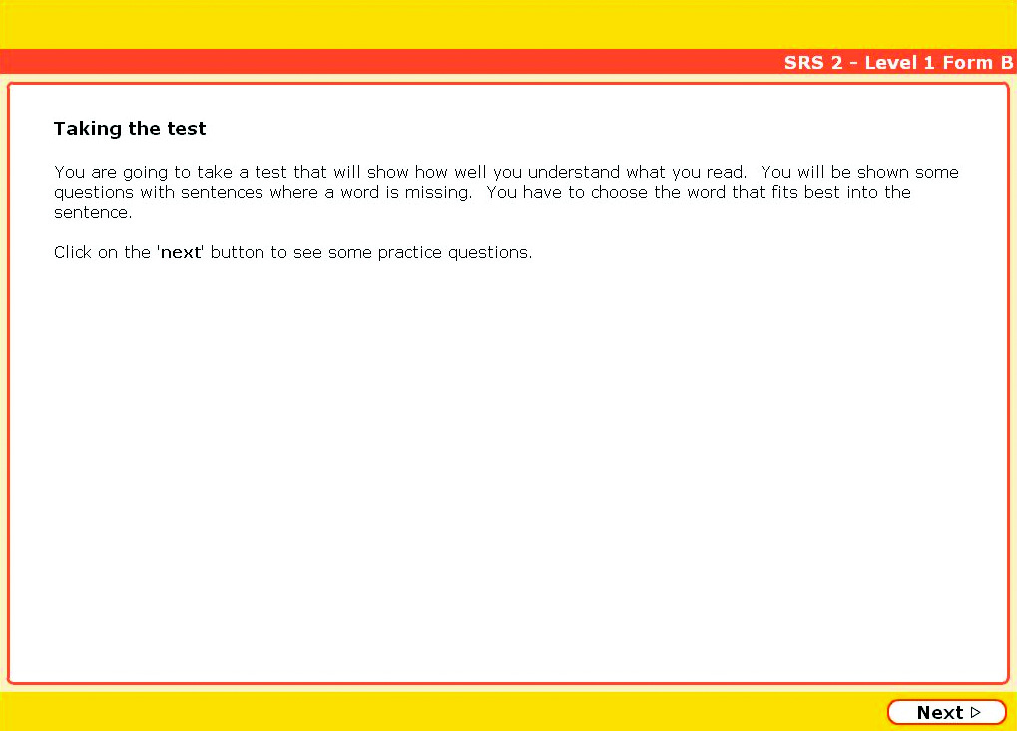 Check that students understand what they have to do. Tell them to complete the subsequent four practice questions and when they are sure they understand what they are meant to do they can start the main test. Make sure they understand that once they click on the Start Test button on the final page of instructions, the timer starts and they have 30 minutes (or 24 minutes for Level 4) to complete the test.
The first practice question asks students to choose the given correct answer. For example: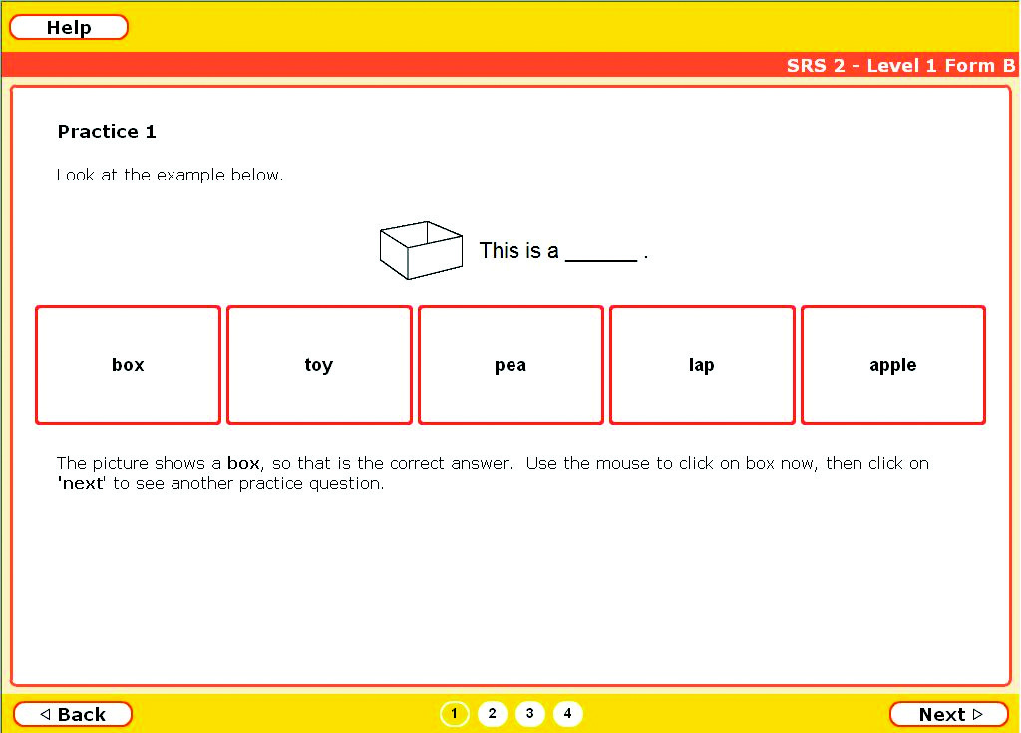 The next three invite students to choose their own answers, then gives and explains the correct answer. For example: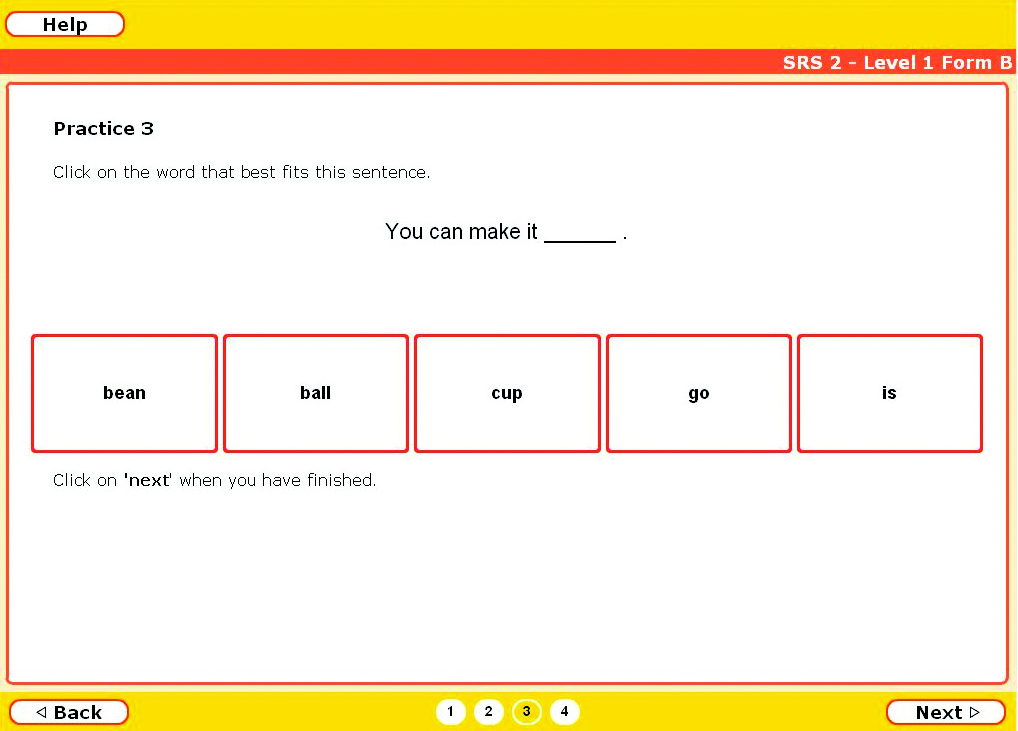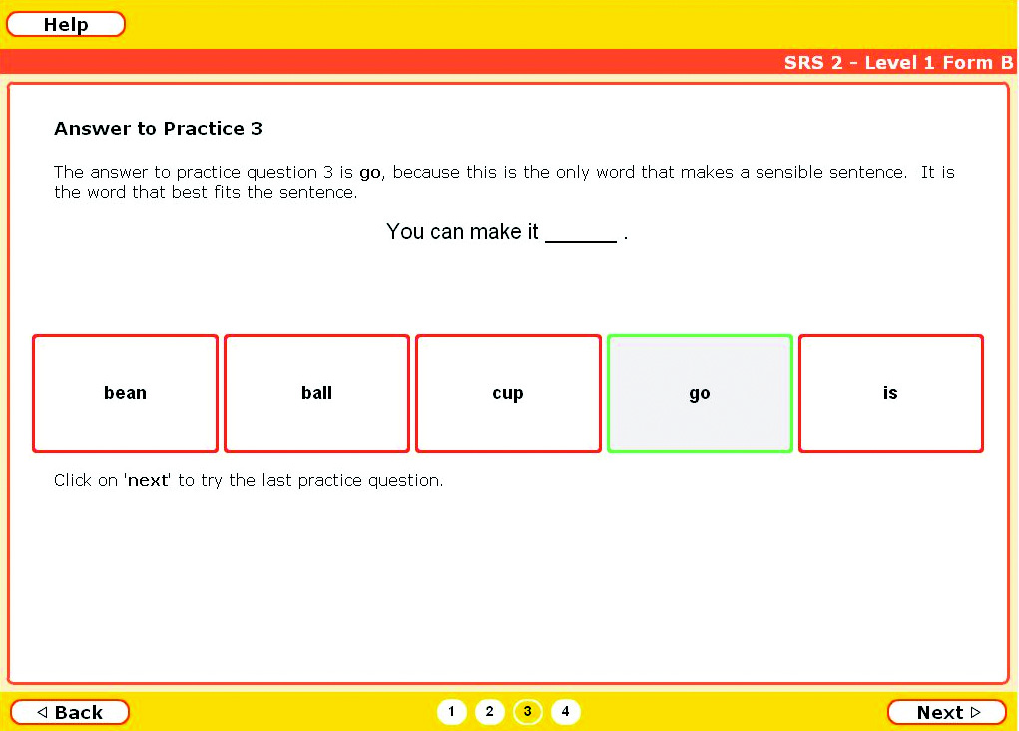 During this practice section, walk around the class to check that students understand what they are doing. Students should enter an answer for each practice question before they move on to the next one.
The final screen in the practice section explains how the status of each question is indicated on screen: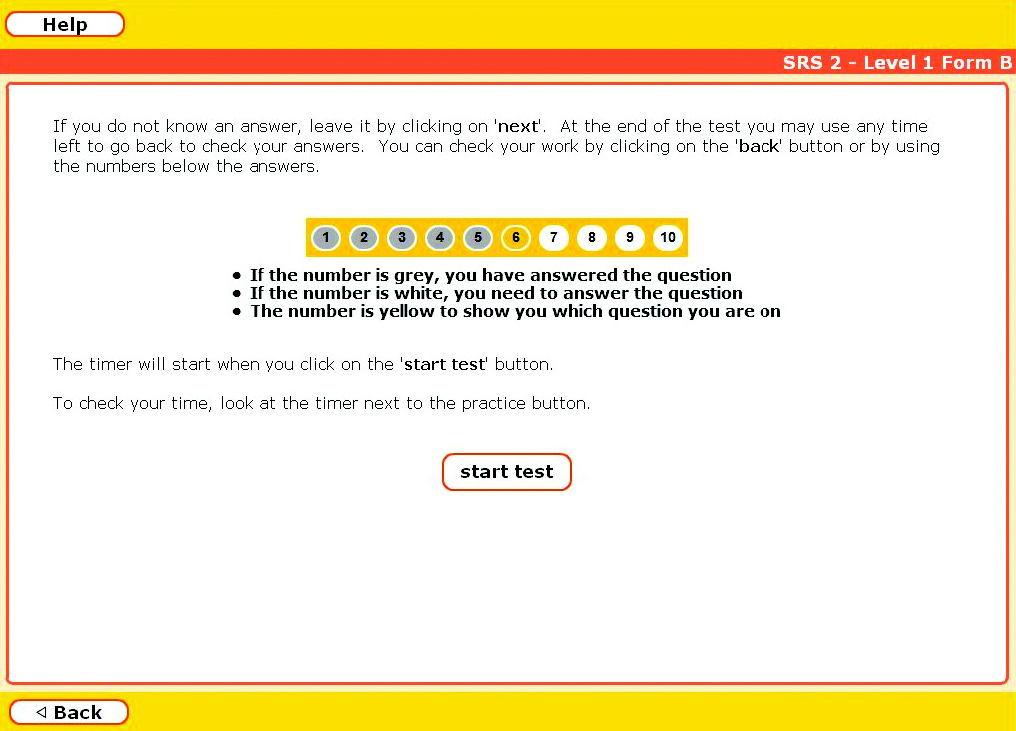 • Grey indicates a question has been answered
• White indicates it needs to be answered
• Yellow indicates the question you are currently on
There is a Help button on every page showing how to complete the test by using the keyboard. A Practice button gives access to the introductory screens so students can refresh their memory on answering questions and navigating through SRS. The time will keep running if and when they visit these screens.