Administration
Non-Verbal Reasoning (digital only) will not be available after 3 December. Contact [email protected] for support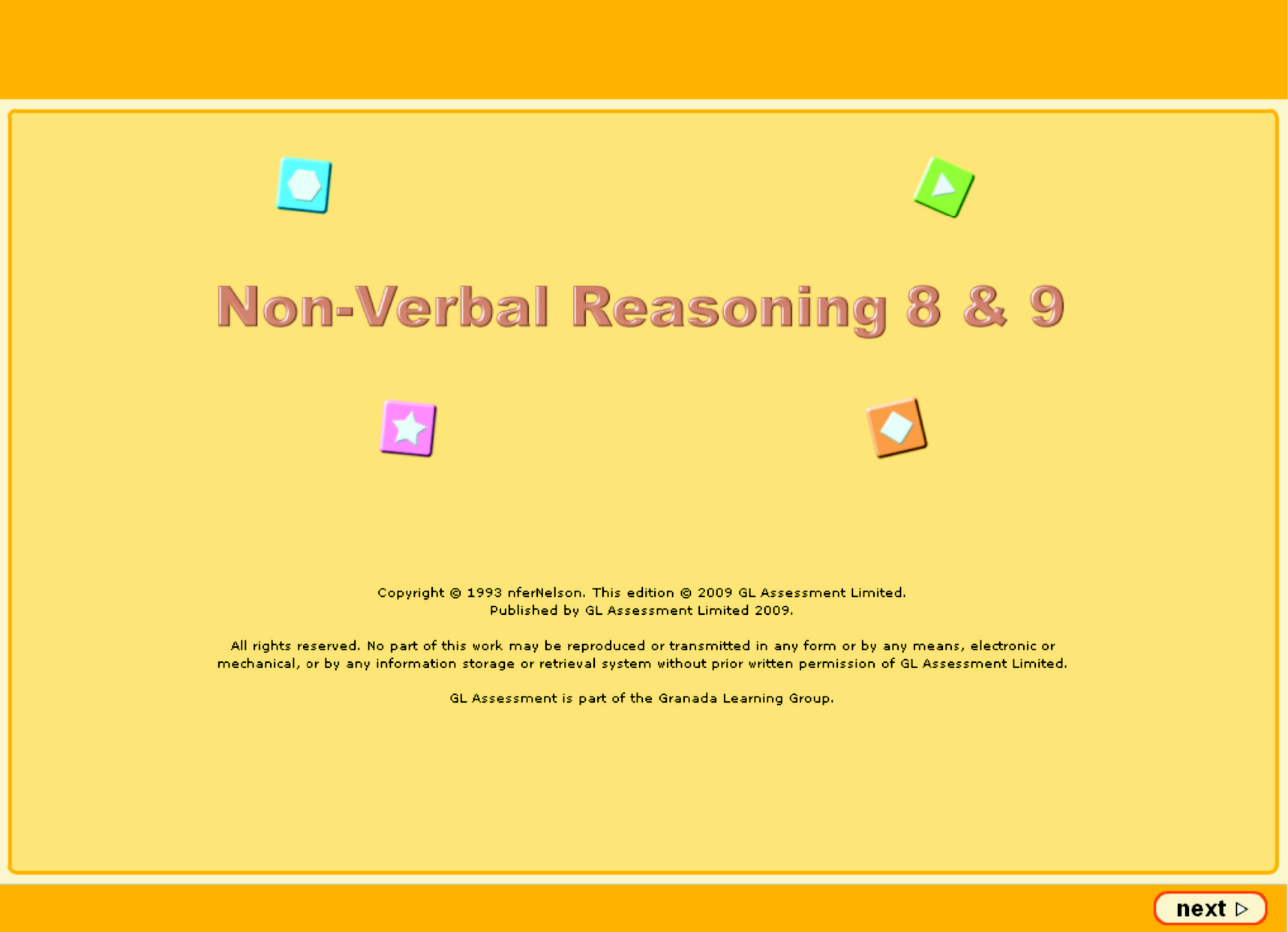 Pupils should then click on 'next'. The onscreen and audio instructions will then start. These explain the nature of the test.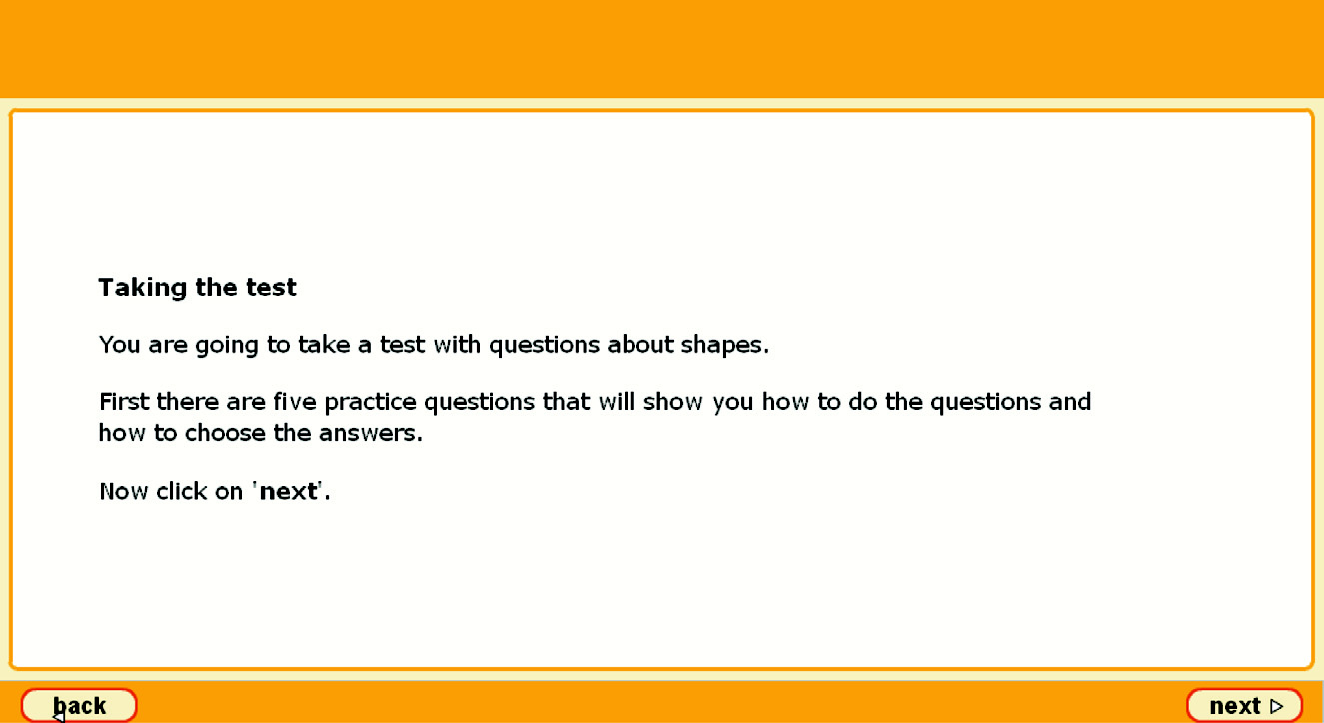 Then some practice questions are presented to familiarise pupils with the types of question in the test and to give them practice in how to answer.
During the practice session, walk around the class to check that pupils understand what they are doing. When the pupil is ready, he or she can start the test and the strict timing begins.
When pupils have finished the test, they should go back and check their answers if they have time. The test will end automatically when the time has run out.