Logging in to Recall
You can login to Lucid Recall as either a student or as the administrator.
Login as Student
Click the drop down arrow on the student box and choose the appropriate student. Enter the correct password and click the OK button. This will take the student directly into the Assessment Menu.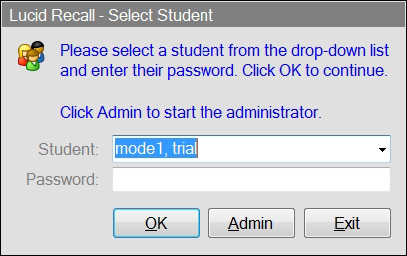 Login as Administrator
Click on the Admin button and then enter your Administrator password into the password box below. The default password is lucid. It is recommended that you change this from the System Housekeeping menu option.