Activating Lucid Recall
Activating Lucid Recall
When you run Lucid Recall for the first time after installing or after resetting the licence information, you will be asked to activate the software.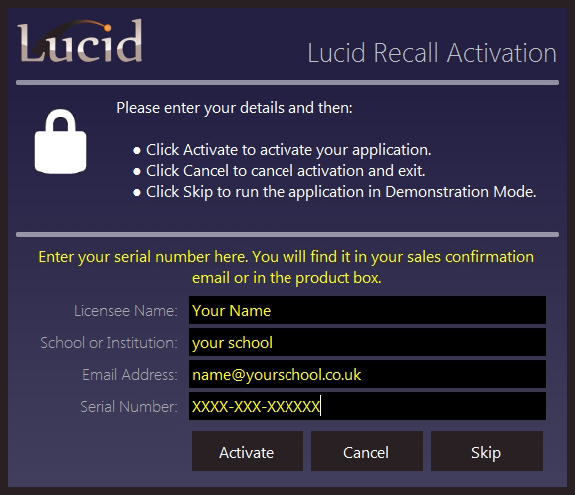 Enter the appropriate details and click the Activate button. If your computer is connected to the internet you should receive the Activation Completed message.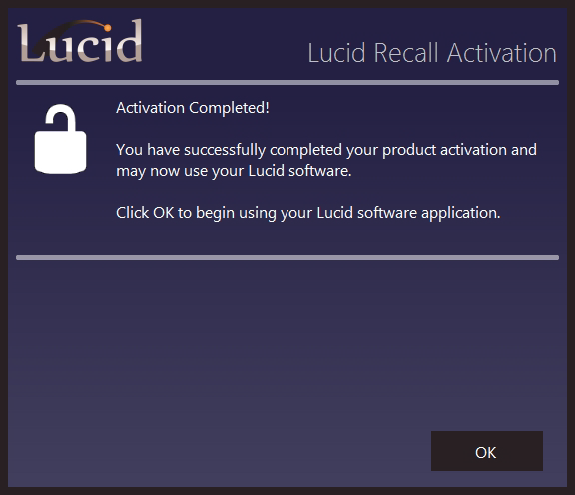 If you have inadvertently entered an incorrect serial number you will receive an error message. Please correct the serial number and try activation again. If your serial number is correct then please contact Lucid Research.

If your computer is not connected to the internet you will receive the following screen.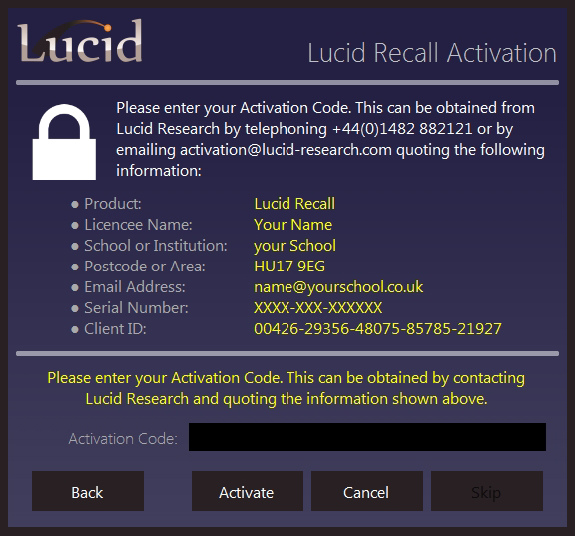 Please contact Lucid Research quoting the above information. They will give you an Activation Code which can be entered into the Activation Code box. Click Activate and you should receive the Activation.Completed message. If you enter an incorrect activation code you will receive an error message, please correct and retry.
Please Note: that the Client Id and the Activation Code are specific to the machine you are installing Recall on.
Running in Demonstration Mode
If you wish to try the software in demonstration mode then click on the Skip button to skip the activation.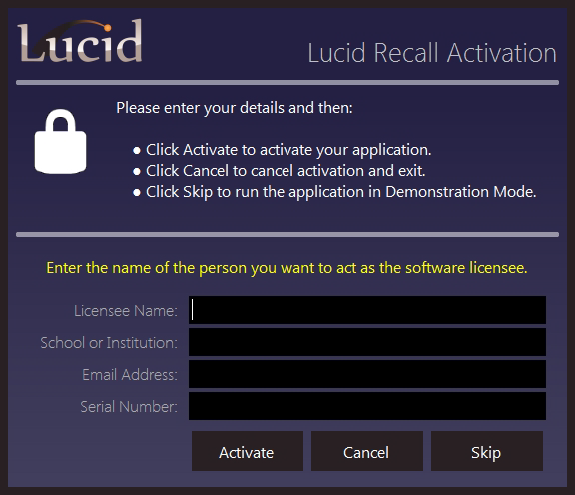 Demonstration mode will allow you to try most of the programs functionality. However, some features will be disabled.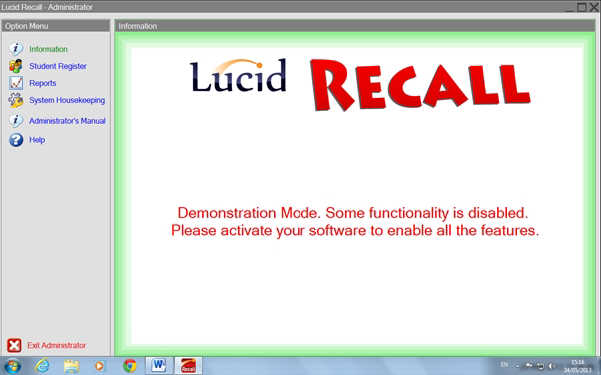 Running in Expired Mode
As you approach the expiry date for your software you will receive warning messages each time you login to the Administrator id reminding you to renew your licence.

Click OK to continue using Lucid Recall.
If your licence for Lucid Recall expires then the program will run in expired mode.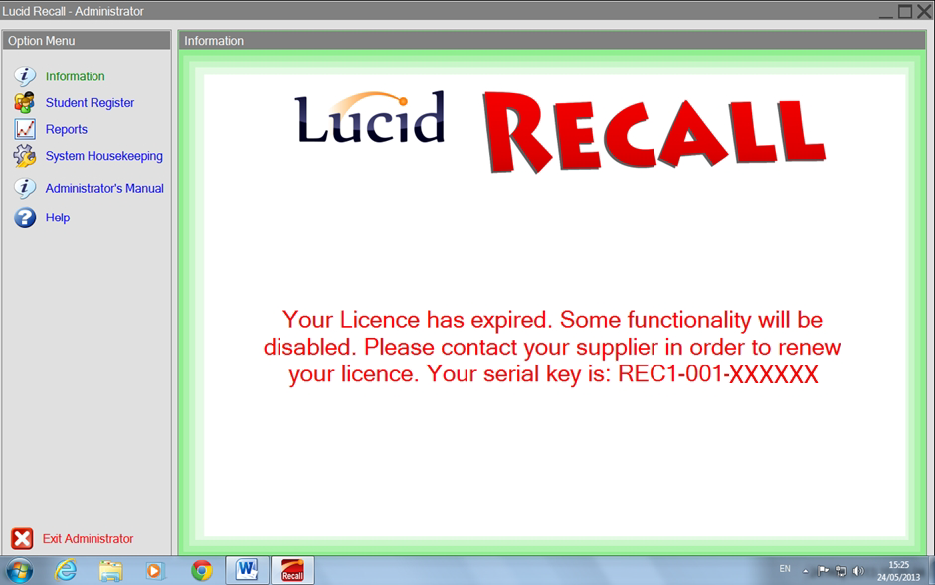 In expired mode you can still view and print assessment results but you will not be able to complete any new assessments. When in expired mode you will only be allowed to login as the administrator. To renew your licence please contact Lucid Research or your software distributor.