The Tests Module
The Login Panel
Upon selecting Assessments from the Start-up Menu (Figure 3) you will see the security panel similar to the one below. The student (or the administrator) should select the appropriate name from the drop-down list and then make up the correct date of birth (this represents a security feature) using the three lower drop-down lists. Upon successful completion of these two selections the student is presented with the assessments menu (Figure 19).
Figure 18 – Tests Module Login Panel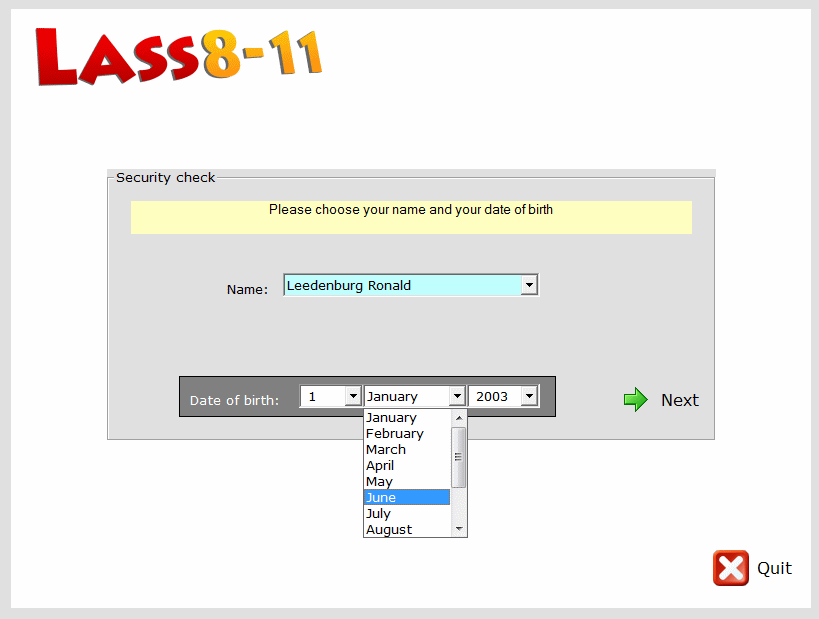 Note: If the student has been allocated a password, and the 'Use Date of Birth as Password' option has not been set for this student (see Security, Figure 17) then a password box will be shown in Figure 18 instead of the date of birth box.