Troubleshooting
Database connectivity problems
There are several kinds of issues you may encounter if your Lucid application is not able to connect to the Lucid database.
Here are some things to check:
1. Try restarting the SQL Browser Service using SQL Server Configuration Manager.

Right mouse click over the service and choose restart from the menu. (see example below).

2. Add additional protocols
SQL Server 2008 R2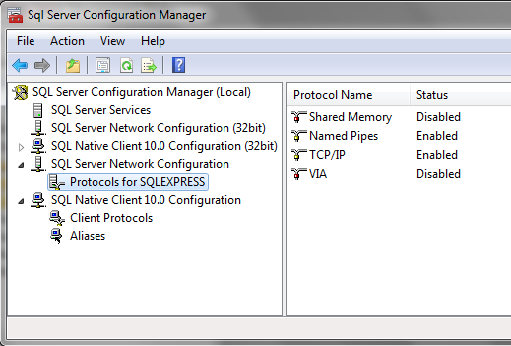 As an example, you may decide to enable 'Named Pipes' if this was previously disabled. [Normally you wouldn't need Shared Memory or VIA.]
3. Try manually adding a System DSN
If you cannot manually link to the database from a suitable workstation it suggests a problem with a firewall or with one or both SQL Server services not running. Here's how to attempt to create a System DSN manually.
Vista and XP
Using Control Panel > Administrative Tools > Data Sources (ODBC)
Windows 7
Control Panel > do a search for ODBC
1. Select System DSN and then Add
2. Choose the most suitable ADO driver
For SQL Server 2005 this will be SQL Native Client
For SQL Server 2008 this will be SQL Server Native client 10.0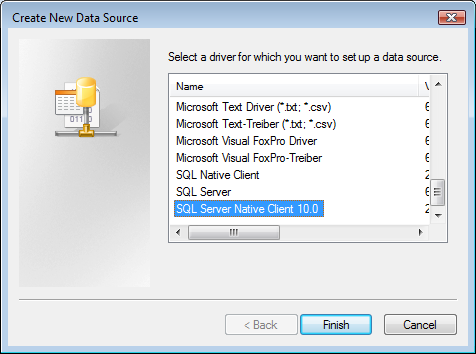 3. Give the DSN a name, a description if you wish and then choose the Server\Instance.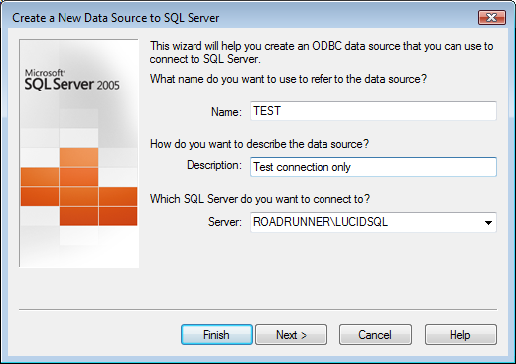 4. Choose the radio button for SQL Server authentication and enter the account name and password; by default these are LucidUser and ZX_123_abZ respectively.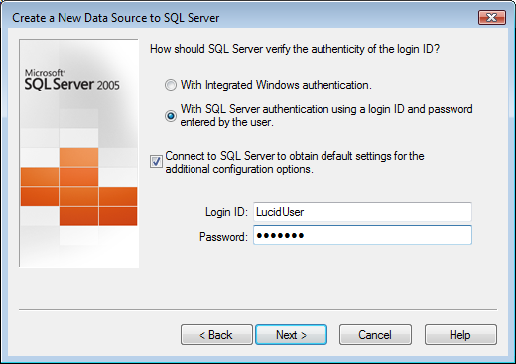 5. Move on and ensure default database is 'Lucid'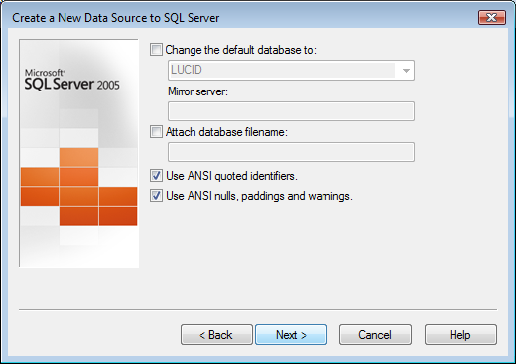 6. At the next screen select Finish.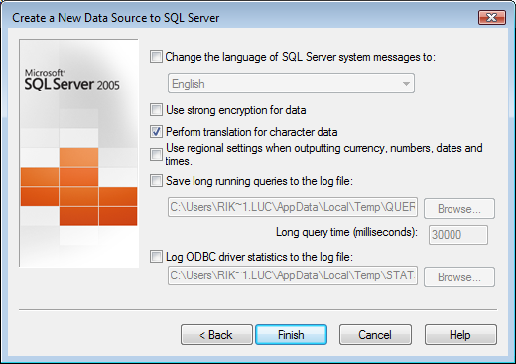 7. You should finally see the Test Data Source screen which should give a 'Test Successful' message upon clicking on the large button if the SQL database is visible to the network and the Login is working.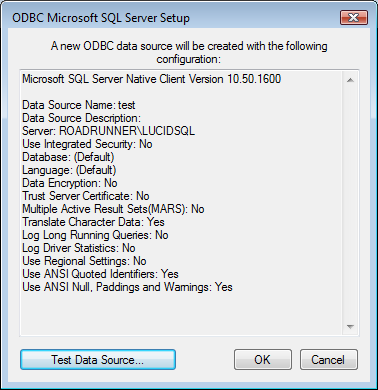 Firewalls
Please check for firewalls on the client machines and server.
Check for ports being blocked by the firewall or a router (e.g. TCP Port 1433).
See the link below: