Prior to testing
The administrator will need to read through the following instructions well in advance of the test sessions in order to gain familiarity with the practicalities of administering the test, the example and practice questions and the way in which students should record their answers on the Answer Sheets. Even those who are familiar with administering previous versions of CAT4 should read through these instructions carefully, as there are significant changes to the test content and practice materials.
The instructions for each test include an example with the answer, followed by either two or three practice questions for which answers are provided after the students have attempted them on the Answer Sheets. It is very important that time is taken to ensure all students understand the nature of the tasks in the test. However, the wording of the example and practice question explanations should not be supplemented by additional information as this may give an unfair advantage to some students. It is acceptable, however, to repeat or rephrase the given explanations as necessary to ensure that all students understand them.
Time needed for testing
Each battery of CAT4 consists of two tests with differing timings; see Time Chart below. Each battery should take no longer than 45 minutes in total, including administration instructions, examples and practice questions.
It is recommended that CAT4 is administered in three parts and the instructions that follow assume this will be the case and indicate where breaks should be taken. It is desirable to administer the test in discrete sessions and it is not recommended that the whole of CAT4 is given in a single session as fatigue may well impact on performance in the final tests.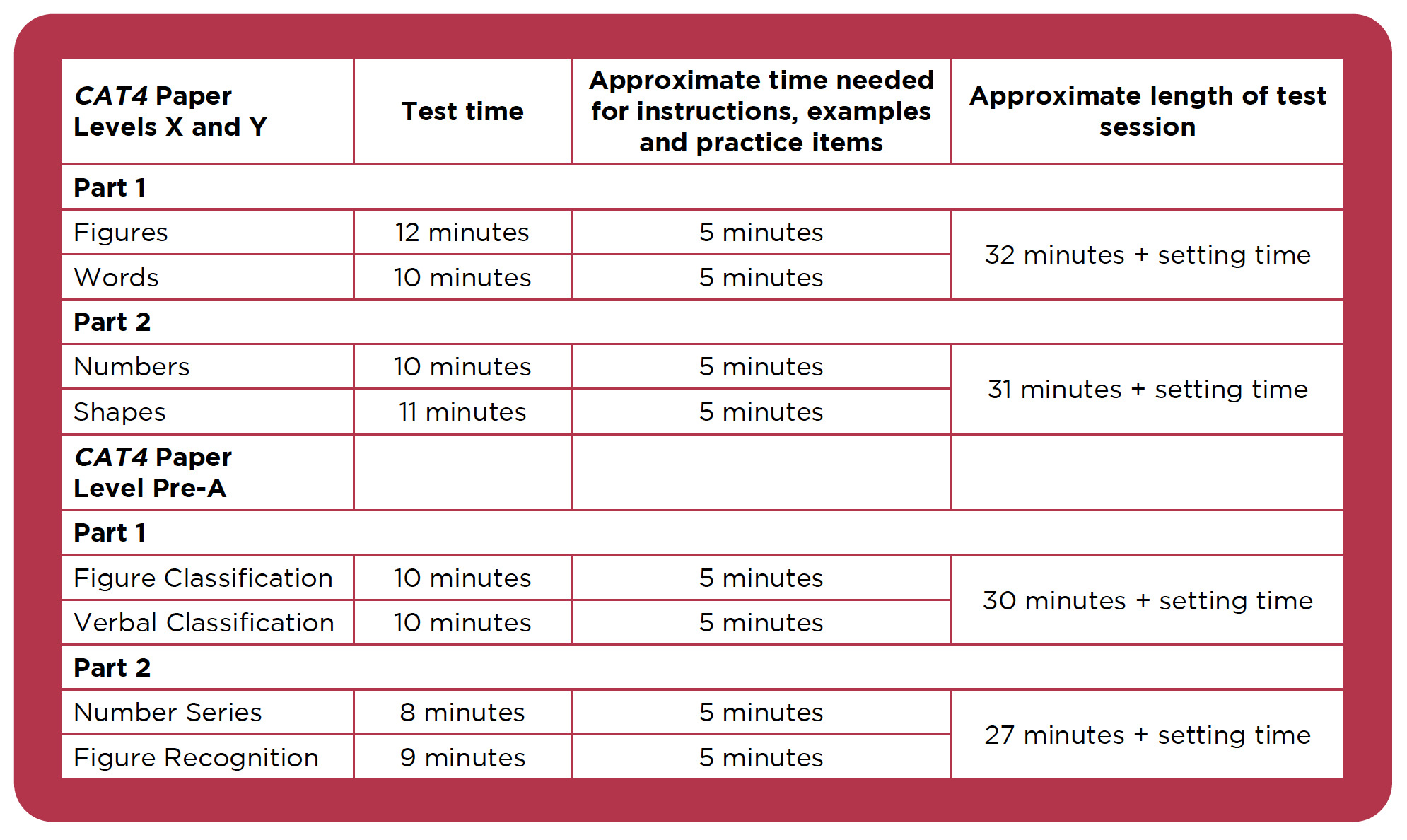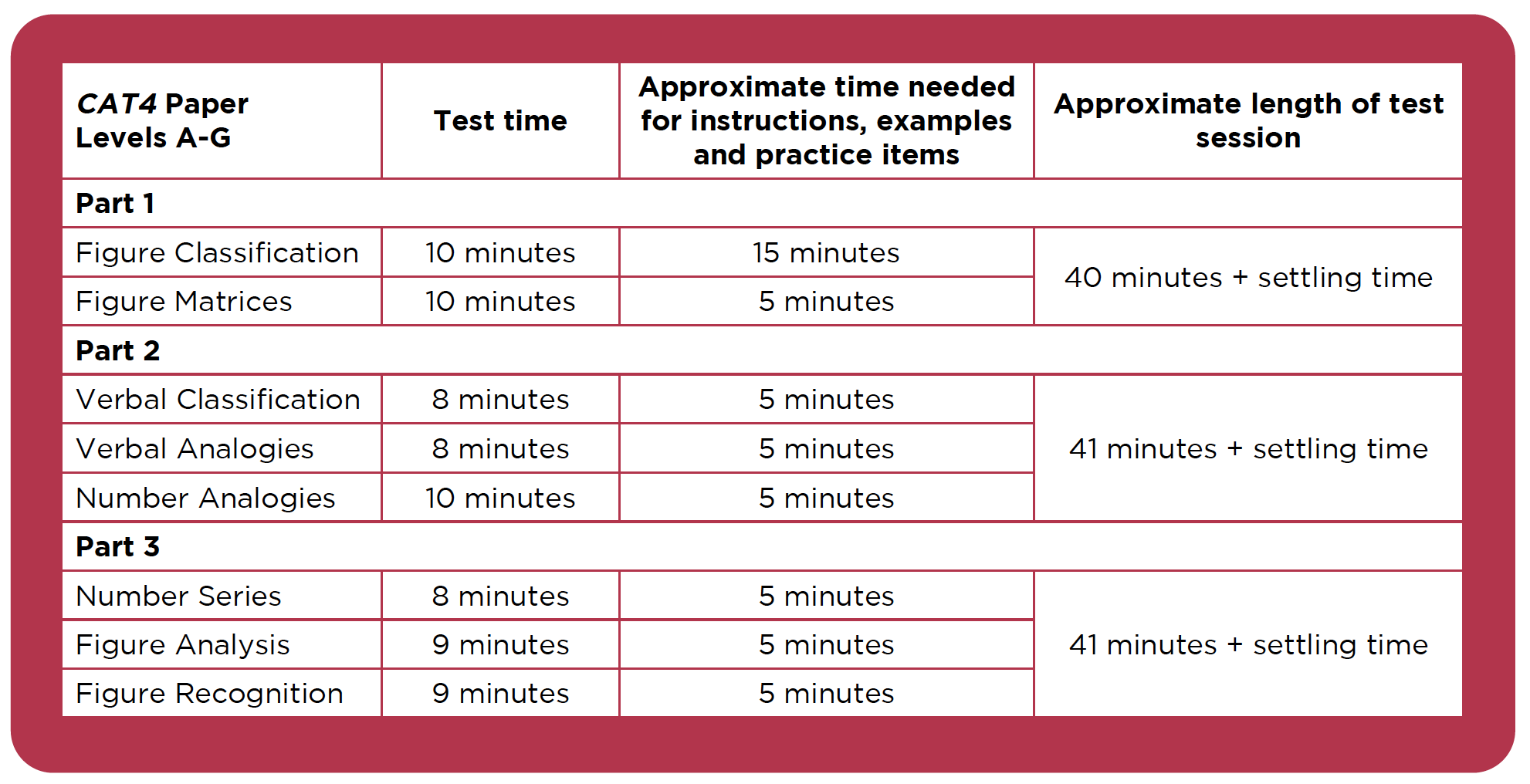 *As additional instructions are part of the administration at the very beginning of CAT4, 10 minutes have been added to the timing for Figure Classification to allow for distribution of materials, directions to students about filling in the Answer Sheet, etc.
Materials needed for testing
For the test session, the following materials will be needed:
A copy of these administration instructions.
An accurate stopwatch, watch or clock with a second hand or display.
A photocopy of the Time Chart found in Appendix A.
A Student Booklet for each student plus an extra copy for the administrator.
An Answer Sheet for each student.
An HB pencil and an eraser for each student, plus some spare HB pencils in case of breakage. Pens must not be used.
Rough paper for the tests in the Quantitative Reasoning Battery.
Check the accuracy of your timer beforehand.