Accessing CAT4
To access your account you will need to add your school's Customer ID which will have been sent to you in an initial 'welcome' email confirming arrangements for CAT4 testing.
Students will access the test via www.testingforschools.com/code.
Students need to type in their access code on their own screen.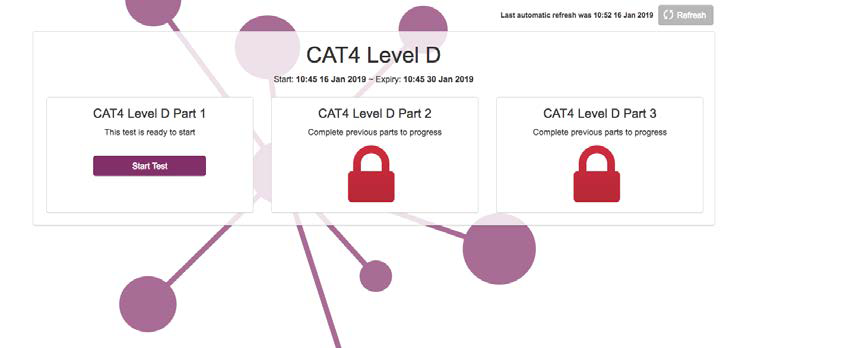 The order in which CAT4 is taken is fixed and so students must work through the parts in order. It is possible to take a break between parts. Testing can be completed over one, two or three sessions and may be carried out over one, two or even three days. If completing the testing over one day, at least a five minute break between each pair of the three successive parts should help to refresh students.
Students must complete all tests and parts; if they exit the test midway through one part of the test their data will be lost. Each test is timed and students will not be able to move to the next until the time is up.
At the end of each test the following screen will appear: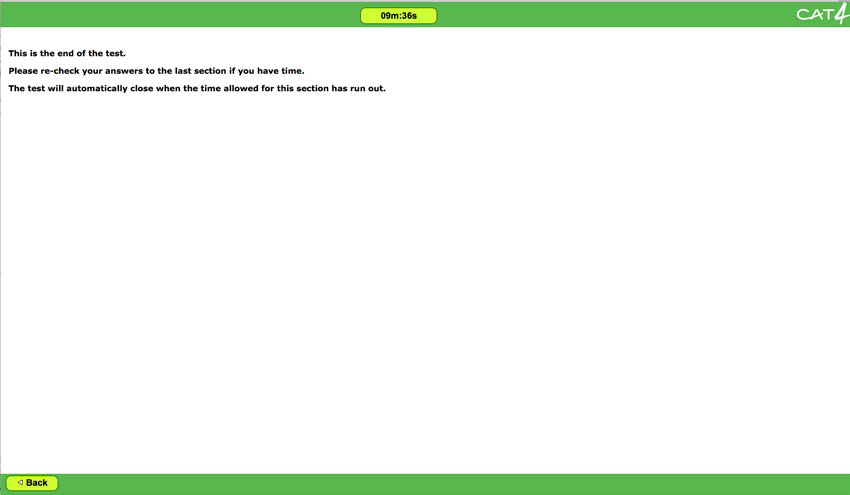 At the end of each part the following screen will appear: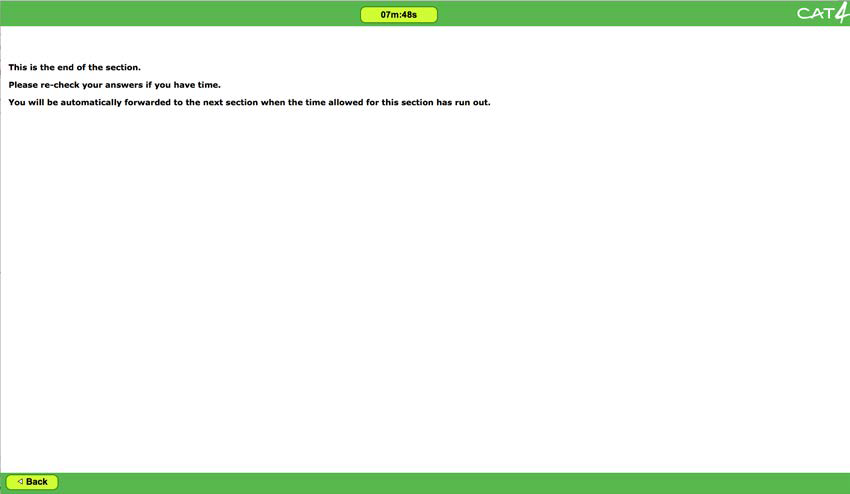 End of test
When all parts of CAT4 have been completed and the test timer has run out, your results are sent to Testwise.
Students must wait until the time for the final test has elapsed and their results will be stored automatically. Students must not try to exit the test or close the screen by clicking on the cross at the top righthand corner as this will cause results to be lost.